The African continent is disintegrating. Okay, maybe it won't be that fast. But the gap exists and is opening. It expands by 7 mm every year. It ranges from the Afar region in Ethiopia to Mozambique. Every day is bigger. It is an active continental bug that has not stopped growing since it first appeared. And it shows the birthplace of the ocean that forms in Africa. A new ocean.
Underground
There are many natural wonders in the region. They have lakes like the ones in Malawi and Tanganyika or volcanoes like Ol Doinyo Lengai in Tanzania. The Erta Ale volcano in Ethiopia is one of the most active in the world. But underneath is the so-called Victoria microtiter plate. It is one of the largest continental microtiter plates on earth. And it is precisely this little plate, or rather its movements, that will lead to the birth of an entirely new ocean. It won't happen anytime soon: it will be in the next million years.
A few days ago researchers at the Center for Geosciences at Postdam University announced this. The discovery was published in Nature Communications. The Victoria microtiter plate has been rotating counterclockwise relative to the large African plate for two years. The latter characterizes most of the black continent. The Victoria microtiter plate thus rotates in the opposite direction to all other microtiter plates in the region.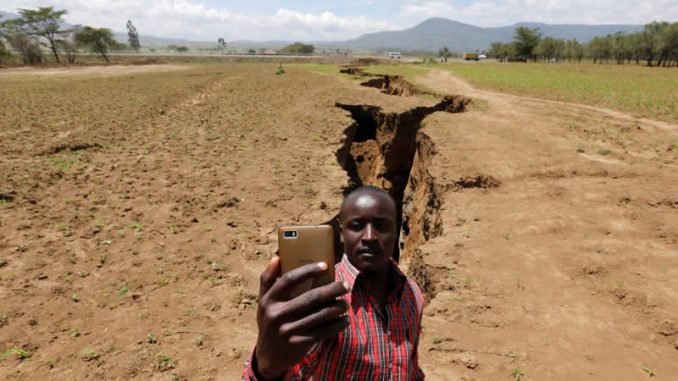 Impact zone
The researchers' attention is directed to the "Y" end of the crack. The ocean that forms in Africa will arise in this area. This "Y" shaped junction is where the African tectonic plates meet. The entire region is associated with active volcanoes.
This volcanic activity creates a "crack to ridge transition". Erta Ale, for example, has been in constant outbreak for almost 50 years. It is assumed that a new ocean basin will emerge later.
If the division continues, nothing can prevent a new ocean from forming there. Although at the current rate at which the Afar Rift is dividing, it will still take tens of millions of years. So if you happen to be there, think about it: in the future, you might just be swimming.
Click to rate this entry!