Water is one of the big questions when exploring the moon. His generation would prefer future long-term missions on their surface. How do you form water molecules there? The reaction that water could produce on the moon is very simple. Hydrogen ions from the sun collide with the abundant silicate material on the surface. So says a research team led by Yusuke Nakauchi (JAXA), the Japanese space agency.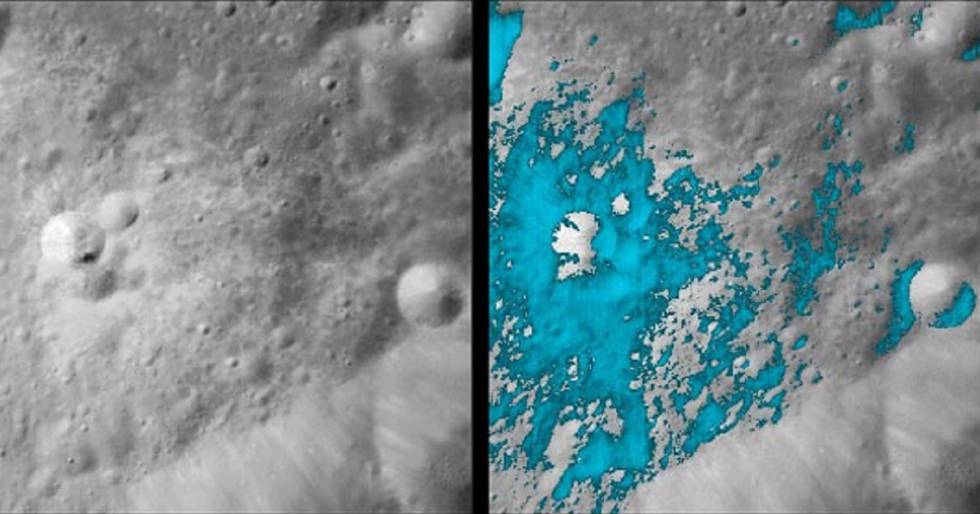 Moon water?
In recent years, observational data from lunar explorers have reported the existence of "water from the moon". This leads to a discussion about the possibility that OH or H2O molecules are generated when irradiated from the lunar surface. The cause would be the solar wind.
It is true that it was collectively called "moon water". However, it was not clear whether the presence of OH or H2O groups was detected. Previously, experiments were carried out to simulate the irradiation of the moon's surface by the solar wind. Yes, H2O can be generated by irradiation with micrometeoroids after irradiation with hydrogen ions. It JAXA reports in a statement.
In other bodies
Irradiation with hydrogen ions alone can be enough to generate H2O. The reaction that water could produce on the moon is very simple. Not just there. Also in the surface layer of small bodies that are directly exposed to hydrogen ions from the solar wind.
In this study, the surface of the celestial body was simulated using a powdered sample of a hydrated silicate mineral. This is found in carbonaceous chondrites.
It was installed in a high vacuum ambient chamber and irradiated with a hydrogen ion beam. This is how they would simulate the protons in the solar wind. The experiment was carried out in collaboration with the Wakasa Wan Energy Research Center.
Click to rate this entry!