It was during the Second Sino-Japanese War (1937-1945). The Japanese Imperial Army developed an ambitious biological and chemical weapons research program. And he started large-scale experiments with people. And in that story there was a protagonist. The microbiologist Shirō Ishii, the never tried war criminal doctor, studied medicine at the Imperial University of Kyoto. He quickly enlisted in the Army and was assigned to First Army Hospital and Tokyo Military Medical School in 1922. In 1930, Ishii organized an immunology department devoted to biological war research.
Working with slaves
The conquest of Manchuria by the Japanese army gave Ishii the opportunity to use people for his research. In 1932 he began his preliminary experiments in biological warfare. He did it in occupied parts of China as part of a secret project.
In 1936 he created a large research complex with 6 square kilometers and more than 150 buildings. It was built by 15,000 Chinese civilian slaves, a third of whom died from the harsh working conditions. This was the epicenter of the infamous Unit 731. Force 731, led by Ishii, carried out numerous experiments on prisoners in Pingfan and caused them great suffering. It is estimated that between 3,000 and 6,000 people, including children, were killed by them.
Terrible tests
At the end of August 1942, Ishii moved from Pingfang to Nanking to take part in some campaigns and experiments. One of the goals to be developed was to contaminate all the enemy's water sources. He experimented with prisoners of war, the mentally ill, and the disabled.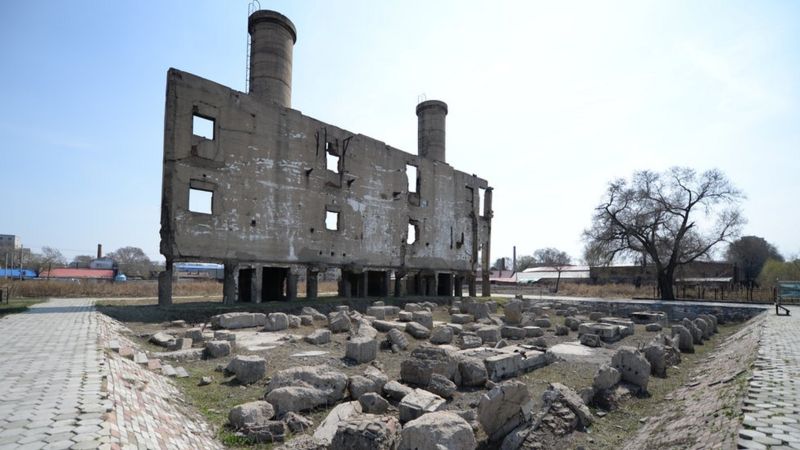 They inoculated healthy volunteers with the germs of cholera, typhoid, diphtheria, anthrax, etc. So they tested possible vaccines. Human targets were used to test the effectiveness of grenades, flamethrowers, or explosive bombs. They had to drink Iperita or were exposed to hydrogen cyanide and mustard gas. Physiological experiments very similar to those performed by Nazi doctors were also performed. They measured the time of asphyxiation after the prisoners were turned upside down and the time of embolism after intravascular injection of air.
Some prisoners were even placed in centrifugal machines to determine survival time. Hypothermia experiments were an Ishii specialty. Prisoners were exposed to extreme temperatures during the coldest months of the year. Various forms of resuscitation were then studied.
Thousands of victims
There is vivid evidence of the practice of vivisections and autopsies on dying prisoners. Some made by Ishii himself. Most of the evidence of its existence has been destroyed, although numerous photos have been saved. The experiment centers were destroyed by explosives in the days towards the end of the war. They previously killed all Chinese prisoners and civilian workers with injections of potassium cyanide. Some historians estimate the deaths caused by Squad 731 at around 200,000.
There was no trial against the medics of the 731 Squad. Ishii faked his own death and tried to flee. But he was arrested by the Americans in 1946. He and other members of Squad 731 managed to negotiate his charges and immunity in the 1946 Tokyo Trial. In return, they provided all the biological warfare data they had obtained from their experiments on humans.
Ishii, the never tried war criminal doctor, opened a free nursing clinic. He died of throat cancer in Tokyo after converting to Christianity in 1959. He was 67 years old. A conspiracy of silence continues to surround these events. In the words of the perpetrators themselves, it was "the secret of secrets".
Click to rate this entry!